WE, the officials and employees of the LGU Surallah do hereby pledge to:
Willingly serve the public with utmost diligence and promptness
without reservation;
Enhance systems and procedures to attain highest standard of
service;
Conscientiously do what is good and righteous for public service;
Assure transparency and accountability in all transactions and
other activities;
Respond effectively to redress and complaints; and finally,
Excel in public service at all times.
All these we pledge with GOD'S guidance, because. . .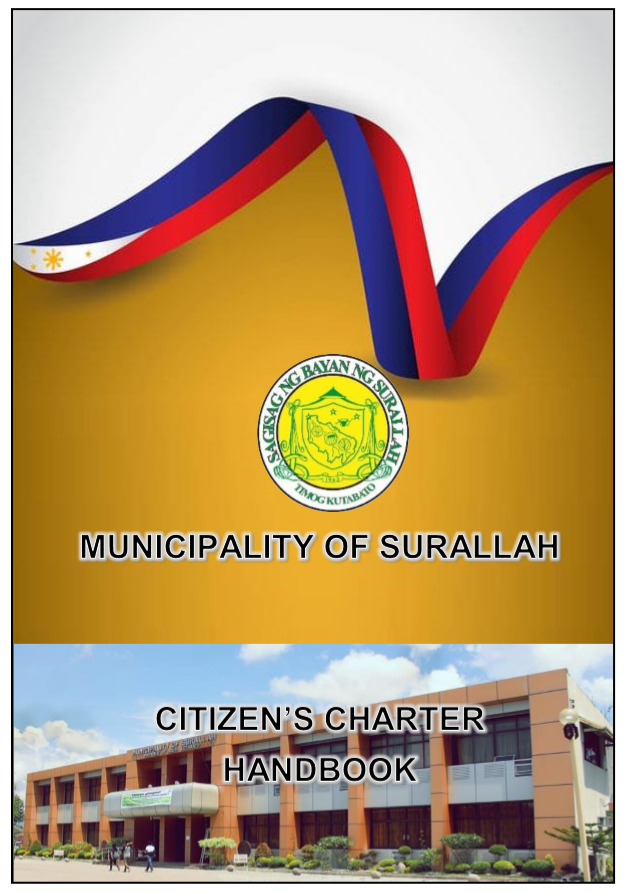 Click the button here to download full document of Citizen's Charter March 31, 2020